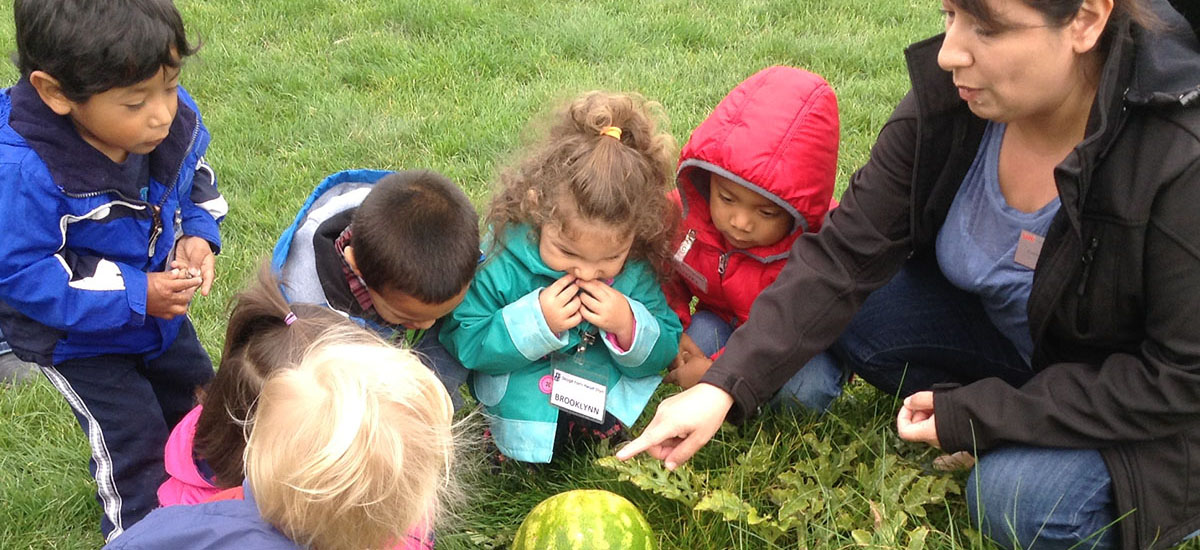 How to Qualify
Age
Pregnant women and children birth to three years of age are eligible for Early Head Start (EHS). Children who are 3 or 4 years of age and not more than 5 years of age by August 31 are eligible for Preschool Head Start (PHS).
Family Size and Income
Your family may be eligible for services if your family is receiving ongoing public assistance (Basic Food, TANF, or SSI) or if your income is at or below the federal poverty guidelines. Families experiencing homelessness and children in foster care are automatically eligible. We also serve a limited number of families with special needs who do not otherwise qualify for the program.
Priority Eligibility
Eligibility is granted if your family meets ANY of the following categories:
The child to be enrolled is in foster care
Experiencing homelessness (lacking fixed, regular, and adequate housing)
Receiving benefits through the TANF program
A family member living with and supported by you is receiving Supplemental Security Income
How To Apply
Complete an application in one of the following ways:
Apply online using the links below (this option is for new families only)
Download an application to print or complete electronically
Request an application to be mailed to you.
Online Application in English or Español
Download Application in English (pdf) or Español (pdf)
Submit your application and supporting documents in one of the following ways:
By Mail
Skagit/Islands Head Start
2405 E. College Way
Mount Vernon, WA. 98273
By Email
[email protected]
In Person
Return your application to your local center or our Central Office located at 320 Pacific Place in Mount Vernon
What Happens Next?
You will be contacted by phone, email, or text to discuss your application and request supporting documentation. Then a staff member will schedule a short 10-15 minute appointment with you to finalize the process.
Please be prepared to provide the following documentation:
Copy of your child's birth certificate, hospital record, or foster care documentation
Current award letter for public assistance benefits.
If not receiving one of the benefits listed above, please provide proof of your family's income from the previous 12 months.

1040 tax return form or W2's (from all members of the family) along with current pay stub.
Previous 12 months of paystubs
Child support statement
Unemployment compensation
FAQs
What are the income guidelines?
Income requirements are based on family size and set by the Department of Health and Human Services each year. Click here for the current HHS Poverty Guidelines.
If my family is over income, can my child still attend?
There are certain circumstances that allow for programs to enroll children who do not meet the income guidelines. The best way to see if your family qualifies is to complete an application.
How much does it cost?
Services are provided at no cost to eligible children and their families.
How are children selected to be enrolled in the program?
Eligible families are placed on a wait list and prioritized according to a point system. Points are assigned according to child risk factors and family circumstances. During the summer months, we start accepting children with the greatest need to start in the fall. Then, as spots become available during the school year, due to children moving or otherwise leaving the program, we enroll the next child on the wait list.
Is transportation available?
We have limited transportation available in the communities of Oak Harbor and Concrete. Children who have an Individualized Education Plan (IEP) may receive transportation from the school district.
Does my child have to be potty trained?
No, Head Start does not require children to be potty trained to participate in the program. Staff will work with parents/guardians to teach toileting skills to children.
How do I check the status of my application?
Call or text (360) 499-6431 or send an email to [email protected].
Document Checklist
The following documents will be needed to determine if your child qualifies for the program:
Birth Certificate
Proof of public assistance benefit (SNAP, TANF, or SSI award letter)

OR

Previous year's tax return/W2 along with current pay stub